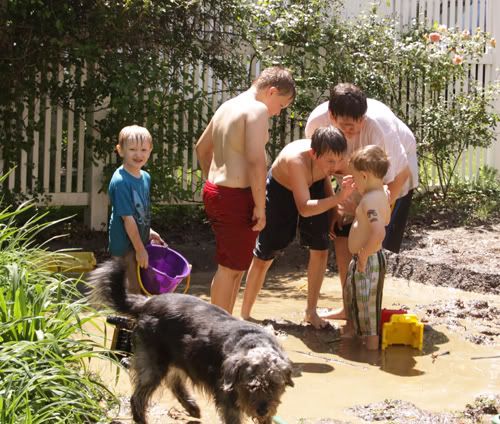 May showers bring MUD! And as everyone knows, mud tends to attract small boys and dogs from all around the neighborhood.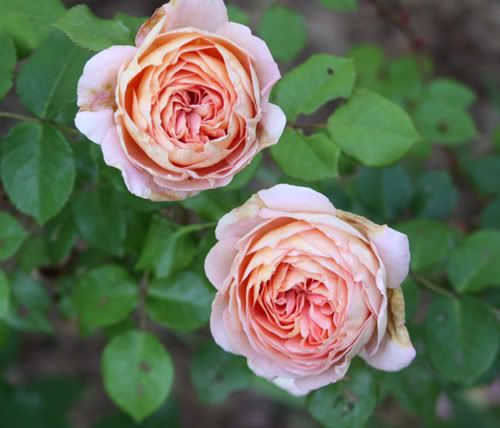 The May flowers are lovely, however.





The pea plants are starting to make little pods.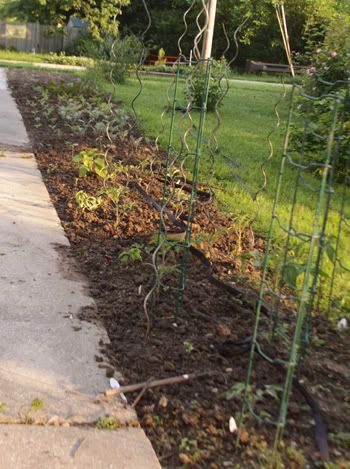 We are growing tomatoes and greens along the driveway. Last year we grew corn in this strip, but it got "smutty" and rangy looking. Considering good sweet corn is so inexpensive in season, we've decided to leave that one to the experts. I'm sure the neighbors will be grateful that we made this choice.





We've got volunteer pumpkin plants in the spot where we let our Jack-O-Lantern rot last year. The circle of life, redneck style.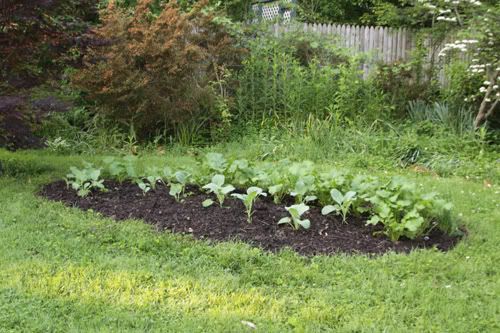 Out back we've got some good Southern staples - turnips, collards, and okra on the way.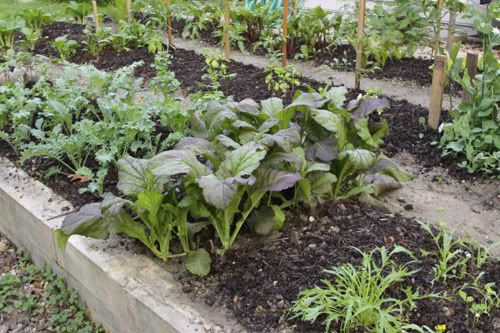 More greens in the raised bed - mustard, kale, bok choy.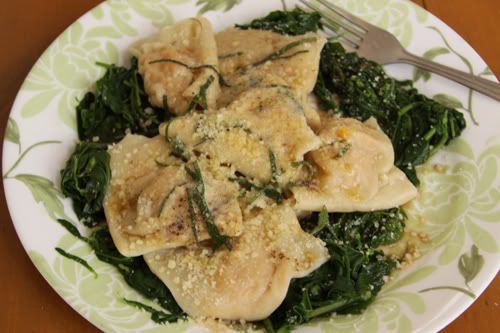 We had a nice crop of arugula, but it bolted and we ate it with homemade butternut squash ravioli. The squash was from last fall's crop. Yum - makes all the messing around in the mud so worth it!