I'm back from the 2011 Spring International Quilt Market in Salt Lake City! It was such an amazing trip. Not only was the setting gorgeous, but I got to spend time (not enough, but I'll take what I can get) with so many good friends. And of course, the displays of fabric were overwhelmingly stunning. My only regret is that I only took a few pictures. That always happens - I get to running my mouth and forget I have a camera! Anyways, between my little camera and a few pics I grabbed from facebook friends, I have enough to scrap together a blog post.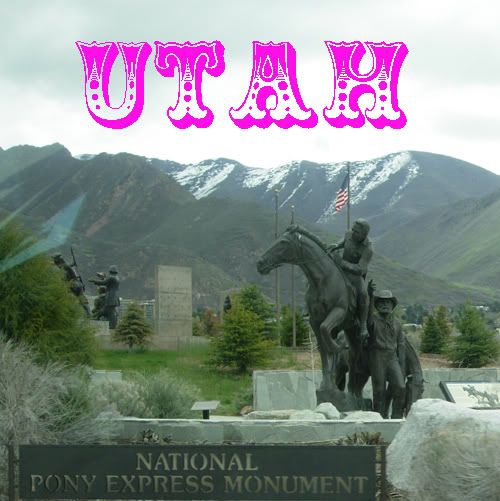 My dear friend and tester Jeanne picked me up at the airport and immediately took me on a fantastic tour of SLC. I got to see downtown, the beautiful surrounding area, and a couple of fabric shops...all before lunch!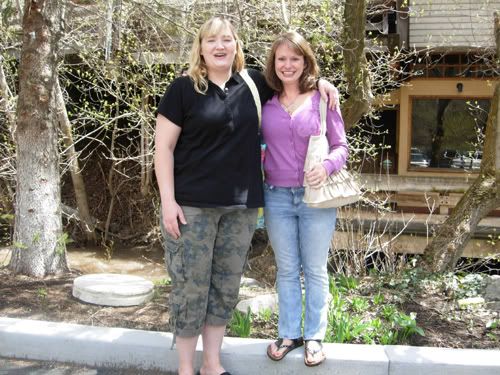 We had a very yummy lunch at the famous Ruth's Diner. Here we are outside. Yeah, I'm standing on a curb, and Jeanne is still a good 6" taller. No fair.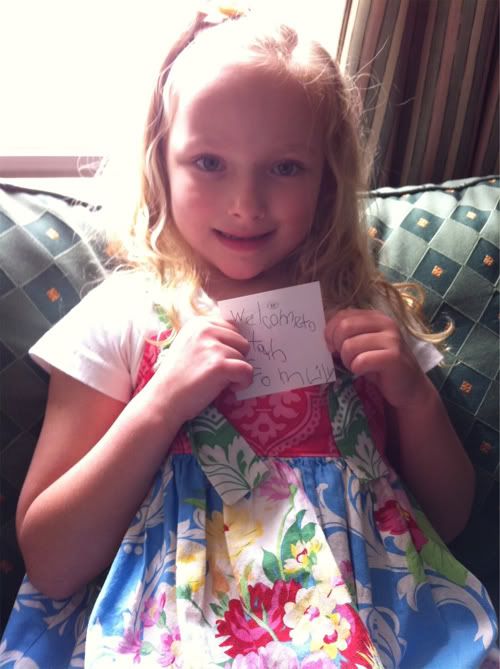 Jeanne's little daughter is an absolute angel child! She is so beautiful and sweet, and smart too! Check out the welcome note she wrote for Jennifer!





Thursday was our first big work day. We went over to the convention center and picked up our giant box of gorgeousness so we could get ready for our Schoolhouse Presentation.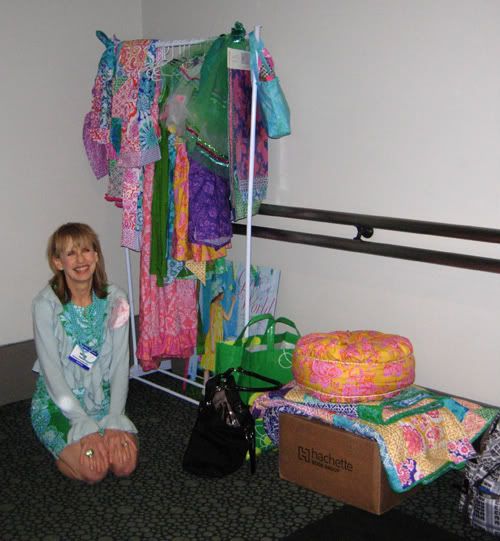 For my science friends...giving a Schoolhouse is like giving a talk at a national meeting. You get up in front of a big group of your peers and talk about your latest breakthroughs. We made the Sis Boom Schoolhouse a group effort - Jen talked about her new book, Madeline presented the latest fabric lines, and I of course plugged patterns. Above is a pic of Jen out in the hall, waiting for showtime. She was as cool as a cucumber, but I have to admit I got a little nervous. It has been a long time since I have been in front of a group like that, but I settled right down once I saw the friendly faces streaming into the room.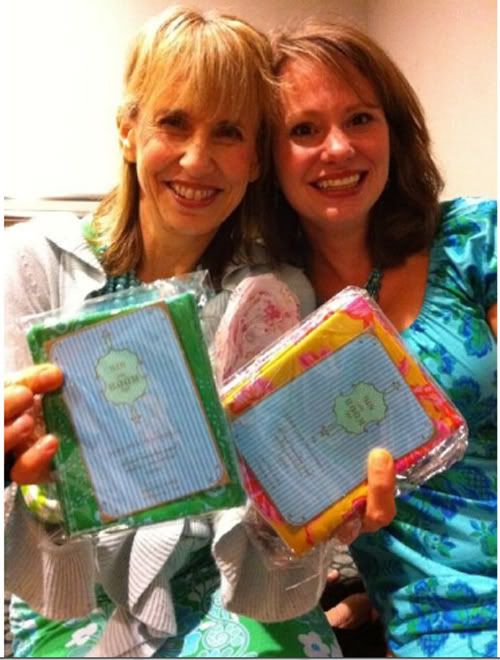 It didn't hurt that we were handing out fat quarters...those babies would thrill any audience!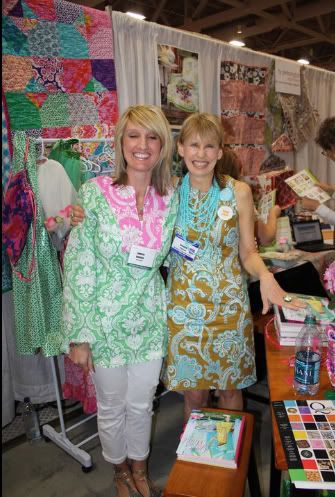 On Friday, Jennifer had her book signing. So many great friends turned out ! Pictured above is Jennifer with Jennifer from Bugs and Bees (and yes, she made that Patricia Tunic with her own two hands). Don't they look like sisters?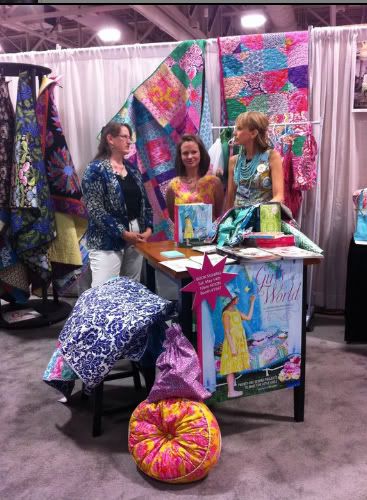 After the book signing, we were interviewed by Heidi from the Quilt Home crew! We talked about the new Sis Boom fabrics and our ePatterns, which are sold on their site. It was so much fun talking to her! We'll let you know when the video is live.

We managed to get in LOTS of socializing, of course. Every night we had a dinner or a meetup to attend. It was so great seeing old friends and meeting new ones. Plus, the food was great everywhere we went!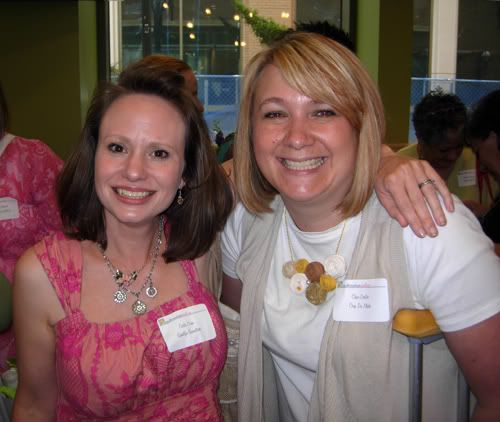 Now I'm not one to pose for pics with every sewing celebrity I meet, but I just HAD to get a shot with Char from Crap I've Made. She is my bloggy hero - funny, interesting, mildy crass - and she is exactly the same in person!

Oh...did you notice the dresses we were wearing on book signing day? That pattern is in the works and should be ready in the next few weeks...I just need to come down from my Rocky Mountain Quilt Market High and transition back into work mode!



...and by the way, I was not in full-out Snookie mode - that is someone's head, not my bangs in that last shot (don't let Char tell you otherwise)!