After I drafted the elongated
Portrait Peasant
patterns last week, I made a some test tops. This springy one went out to an adorable little model (along with a pair of ruffled
Easy-Fit Pants
and a
Patchwork Bucket Hat
), and I am beyond thrilled with the pictures: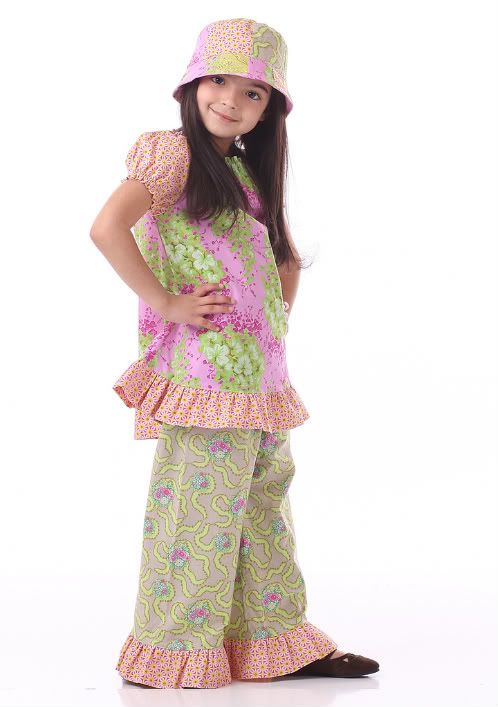 My friend Shannon suggested that I add instructions for a sash. I thought it was a great idea, but had to admit that I was "sash challenged." The sashes I've made have either been too big or too wimpy for my liking. My ideal sash would have a big pretty bow and a nice looking belt. I decided to do some experiments with different widths of fabric. What I found was that the loop part needed to be wider than the belt part to get the look I was after. This is what I ultimately came up with - back view:



...and front view: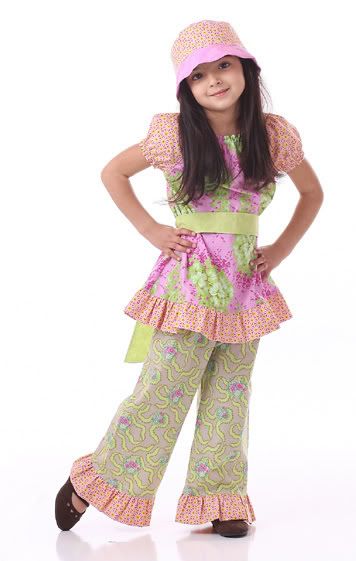 My original plan was to write up my findings and post them "tute" style here on the blog. After illustrating 10 pages of instructions and drafting 3 sizes of bows (with cutting lines for 3 belt sizes each), I decided to put everything together in eBook format: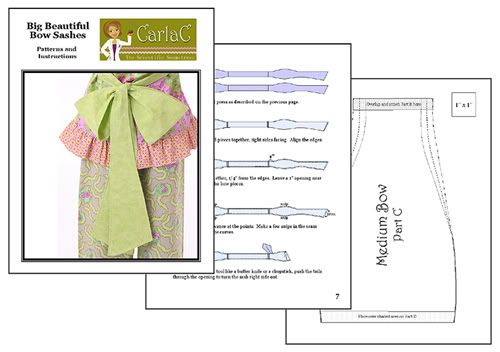 You can
download it for FREE
at YouCanMakeThis.com. The belt part can be custom sized, so you can tie bows around just about anything. I'm going to make a set of sashes to spiff up my dining room drapes. I might even make one to wear with a long denim skirt that I have hanging in my closet.