This is the time of year when I normally spend lots of time cuddled up, flipping through seed catalogs and dreaming of spring. The last three places we lived were zone 5 climates, which meant killing frosts until about mid-May. Because of the snow, ice, and miserably cold temperatures, garden prep wasn't even conceivable until the about end of April. We are in a much warmer climate now, and it just hit me that I'd better get my sedentary self outside and get going on the new garden.
This is one of our outer borders. We had lots of fine little maple leaves come down in the fall, so I used them as mulch. The border is full of peonies, lilies, and other tall perennials. When the ground is dry enough to rototill, we are going to extended the perimeter out another couple of feet.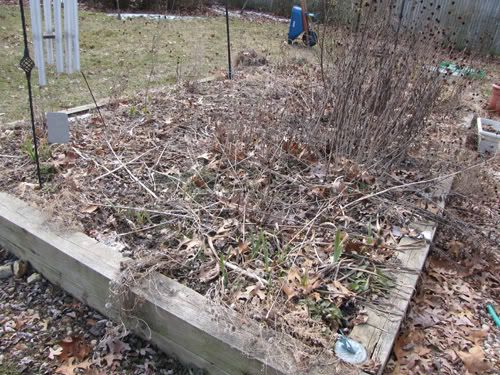 This is the main garden bed. Yes, it is a big mess at this point. Lurking under the debris are gorgeous irises, lilies, black-eyed Susans, lobelia, gaillardia, and poppies to name a few. The soil is rich, and the spot gets lots of light. Our plan is to transplant the perennials to the outer borders so that we can put most of our vegetables in here.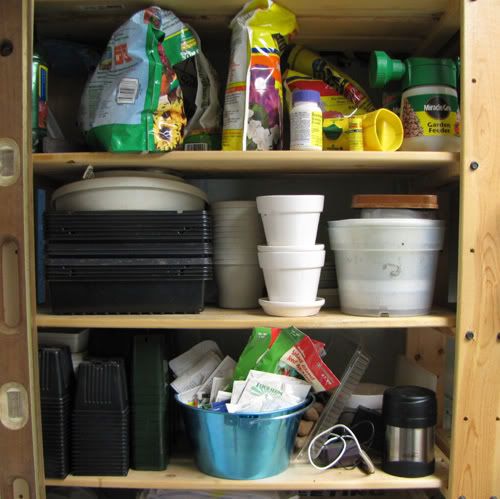 We generally start most of our vegetables from seed. We like a big, somewhat unusual variety, so it is really the only way to go. I have quite the "stash" of seeds, and they seem to keep sprouting year after year.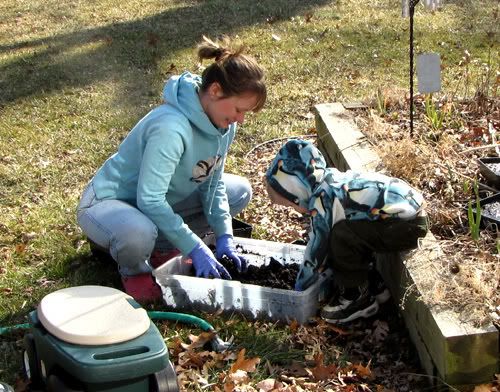 This year, we are doing the inital sowing in flats. My farmhand helped me mix the soil. I'm so glad that he enjoys grubbing around with me!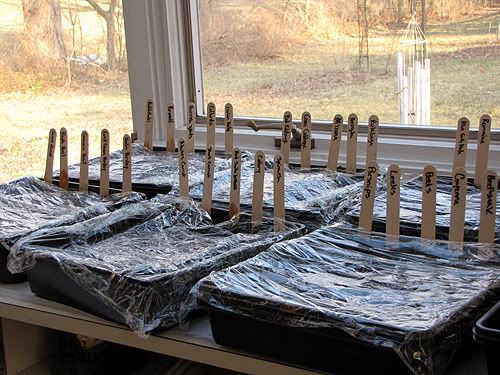 Our family room is practically a solarium, so we are going to try this without artificial lights. The top of the entertainment center gets full sun, so we are using it as our growing bench.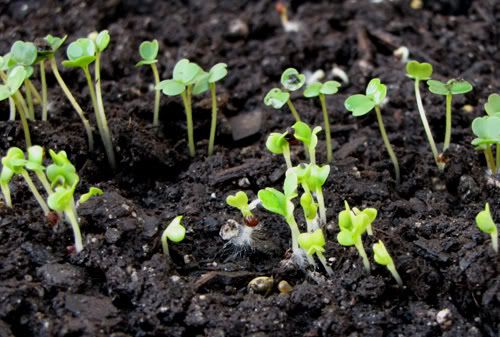 There are already some signs of life from the mustard family! These little guys are mizuna and arugula. In a few days, I will thin these out, and we will use the "microgreens" as a fun, yummy garnish.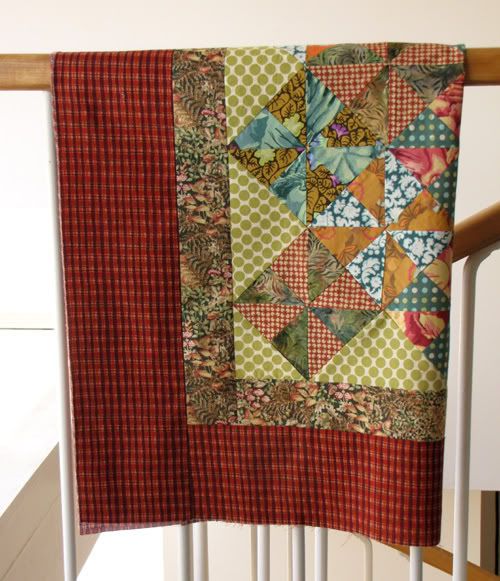 And speaking of borders, the last piecing step for the
YCMT sew-along
has been posted! I went with a woodsy print for the inner border, and a rich plaid for the outer border. I made the outer border a little bigger so the quilt will really fill in that big space above my bed. I'm looking forward to the quilting steps, which will be oh-so relaxing after the upcoming days of hard work in the garden!