More progress on my YCMT sew-along quilt! I've
pieced the rows
,
added corners, and squared up
once again.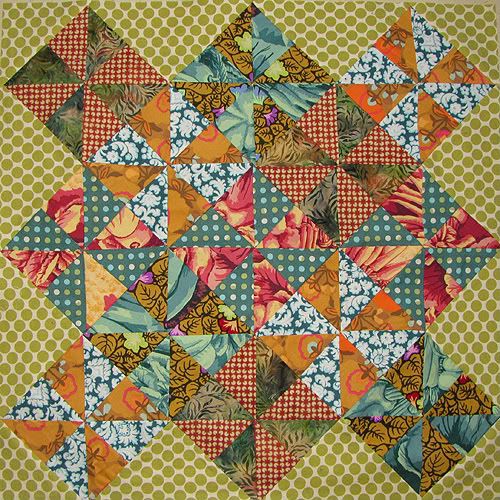 I'm very pleased with how it is coming together. This is the first time I've actually quilted with any guidance whatsoever. When I was young and full of myself, I figured that quilts were just a matter of geometry and would cut and piece willy-nilly. I didn't know a thing about squaring-off...heck, I didn't even own a rotary cutter until I was well over 30! Needless to say, I had some funny looking quilts. This quilt top lays so nice and flat, and I can already tell that I'm not going to have to make my borders and binding do fabric gymnastics at the end! If you want to get in on the fun, it isn't too late. There are lots of people reporting various stages of progress on the
YCMT blog
- the more the merrier!