It has been a few weeks since I released an eBook update. I haven't been slacking off, I promise! I've actually been working on three of them all at once -
Festive Vests
,
Bowling Shirts
, and
Perfectly Preppy Skorts and Skirts
. These eBooks are my most recent publications, so they didn't need a whole lot in the way of modernization. Reformatting and proofing took a while, however, as each of these eBooks contains numerous pages of instructions and multiple pattern pieces (lots of 1" squares to paste).
The update process wasn't all tedious computer work, I must confess. I had an absolute blast sewing up some sweet springy sets. Louie has been my "cover boy" for the bowling shirt and vest, but I wanted to show off the girlie potential of these two eBooks.
First up is precious Chloe modeling the Festive Vest and the pleated version of Perfectly Preppy. The fabrics are from the
Andalucia
line by the talented
Patty Young
. Those yummy colors combined with Kimberbell's
applique design
make for the perfect ice cream sundae! Our dolly model is
Josephina
.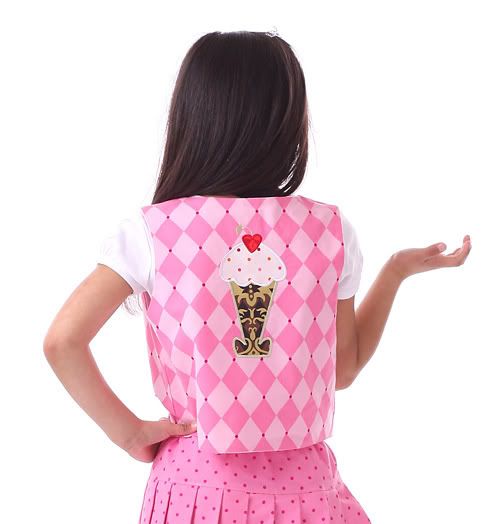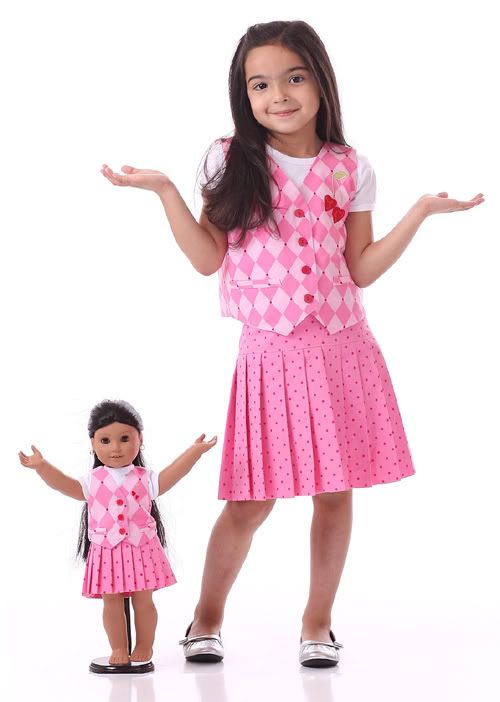 Next out on the runway is lovely Emma in a Bowling Shirt and the flouncy version of Perfectly Preppy. The fabrics are from the
Snow Flower
line from
Dena Fishbein
, who is not only an amazing graphic artist, but host of
Embellish This!
- one of my favorite DIY shows! The candy colors and whimsical prints are just spot-on for these retro threads. The requisite
pink poodle
design is from Kimberbell, and the little dolly gal is
Samantha
.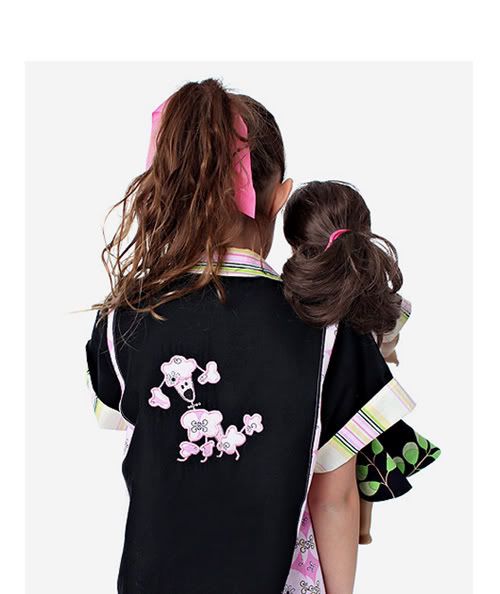 The freshened-up versions of these eBooks are now live on YCMT - if you already own them, the updated files can be found on your "My Library" page. I've also put together a brand-new
bundle pack
which contains all three of these eBooks. With this combo, you can create feminine ensembles like the ones shown above, or make coordinating pieces for sisters and brothers.