Product Description:
We've got a bag that is SO fun to carry around and makes you feel SO special...everyone will have to have one! After getting oodles of comments on a great customer creation we blogged several months ago, we decided to come up with our own take on the feminine ruffle bag. You can make it with a single gorgeous fabric, or mix and match for an eclectic look. We love embellishing the top band with velvet ribbon or lace. The look works beautifully with vintage jewelry. It comes in three sizes - mini (S), purse (M), and tote (L)! There are three options for edge finishing (overlocked, narrow hemmed, and double thickness ruffles), so don't worry if you don't have a serger! And despite the elegant look, this bag is easy-peasy to put together. Combined with all the new choices of Sis Boom Fabrics, this pattern is going to open up all kinds of possibilities for our handbag makers!!!


Girls of all ages love this bag, which is now available on YouCanMakeThis.com! Pictured above is my gorgeous little neighbor donning her Sophie Tunic and showing off the small-sized bag.

The testers did an outstanding job on their bags: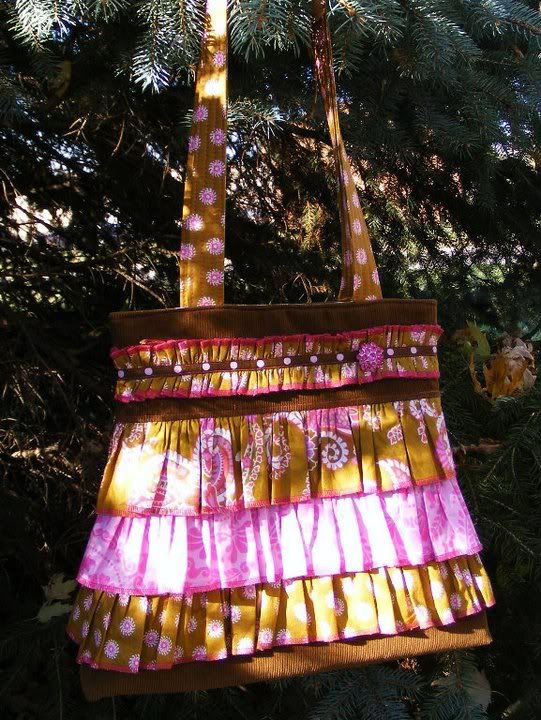 Tom used a combination of Sis Boom prints and baby wale corduroy to make this rich, fallish medium-sized bag. His wife Angie loves it and so do we!!!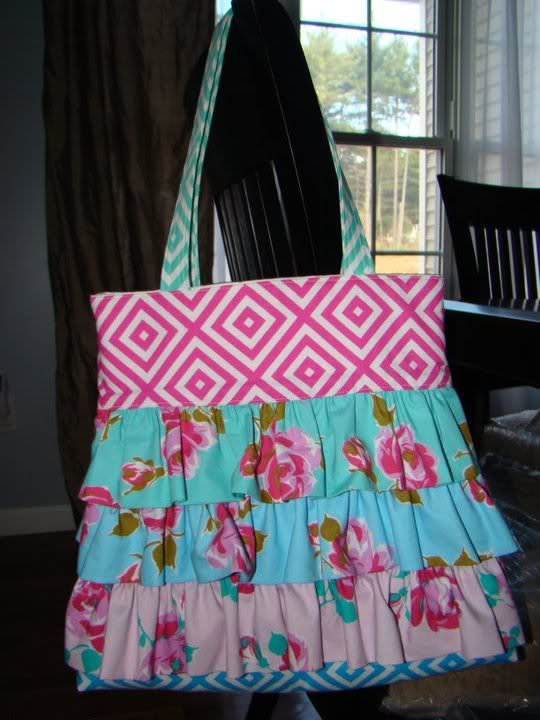 Stacey used a romantic mix of roses and diamonds for her gorgeous bag...so feminine and pretty!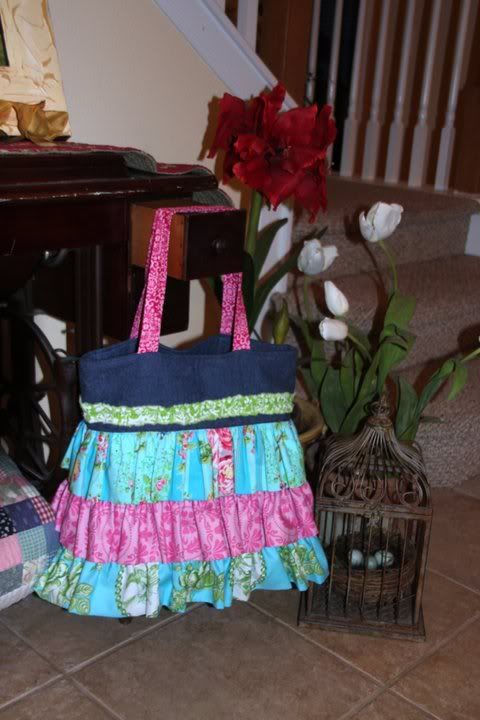 Shannon used bright, happy prints and a touch of denim to make this great tote. She took it to the International Quilt Festival in Houston, and she said she could have sold it right off her arm many times over!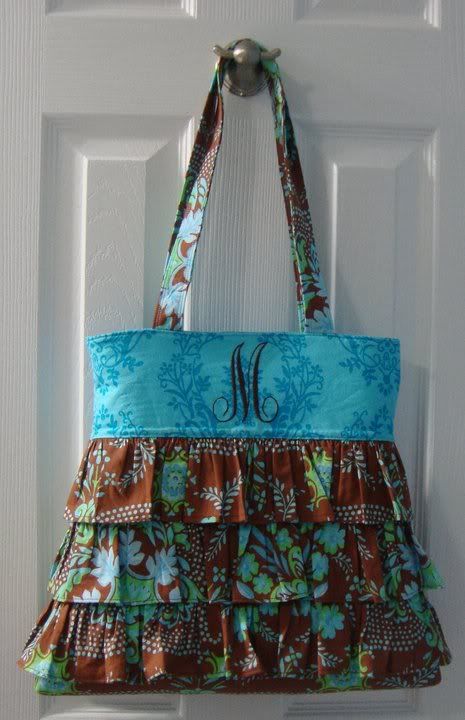 Here is Mindy's drool-worthy creation. I love love love the fabric combo, and look how she centered the monogram in the motif? So classic yet modern and fun!






Jeanne's tote bag is so heavenly! The pink satin ribbon is just perfect with the pastels.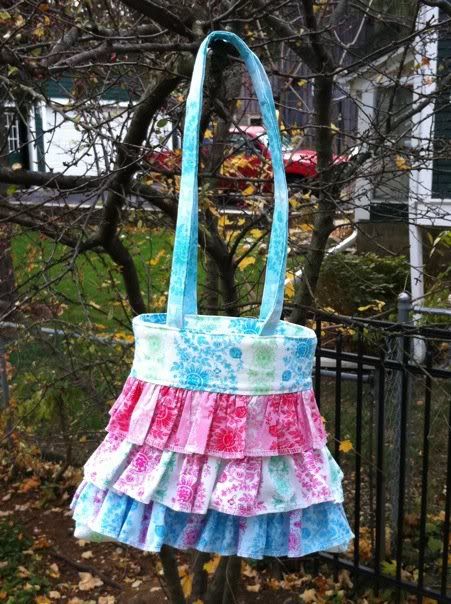 Marlo made the small-sized bag for her darling daughter Nikki. Nik is a huge Sis Boom fan, and she is obsessed with the LeAnn print from the Dance With Me line. That girl has great taste!





And last but not least, Cathy concocted this very sweet mini bag for carrying around her essentials. The color combo is so Cathy, and I just love the happy rick rack trim!

Now is the time to get going on holiday sewing and these bags would make great gifts! Get the pattern here, and then show off your creations in Sis Boom Sightings and the Scientific Seamstress showcase!