Yesterday, I found something very special perched upon our springy wreath!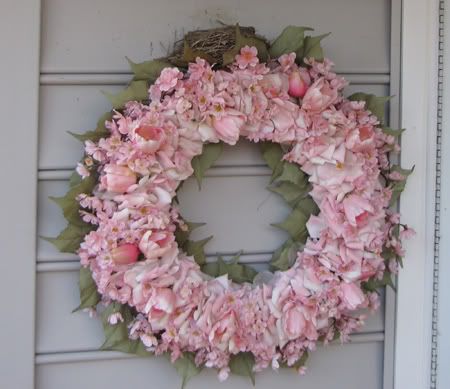 Inside are three perfect little robin's eggs.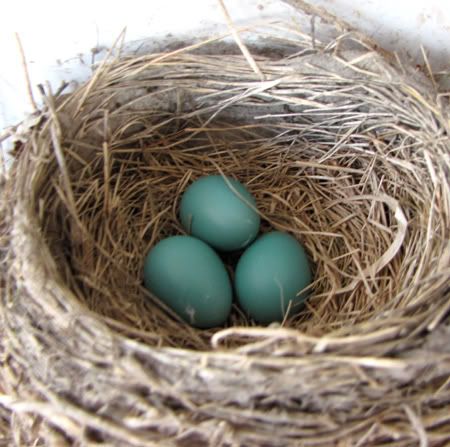 Mom is understandably a little shy when we are outside, but she always stays near her nest.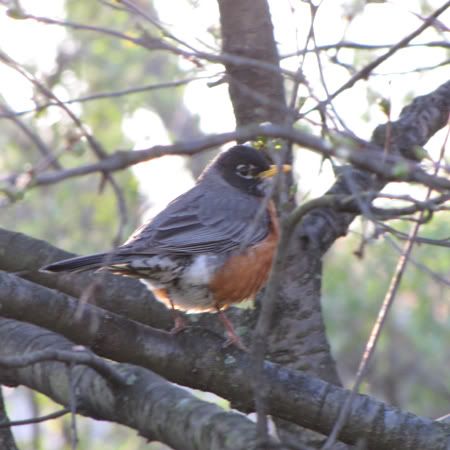 I'm so happy she decided to build her home on our home! After three moves in as many years, I've become resistant to nesting. It just seems like every time I do something outrageous (and time consuming) to the garden, walls, or windows, we get transferred. The last two moves, I bounced right back and went into a decorating frenzy even before unpacking. This time, I just didn't have it in me. I've hung some pictures on the wall, painted a few rooms (Louie's room was done up in pink), but really haven't had the urge to make the space "mine." Even so, it has a comfortable, homey feel, and I'm very happy to live and work here. I'm planning to do things bit by bit, and hope that we can stay awhile.
I'm in the process of transplanting perennials from the
choked-up raised bed
to a new border. It is a bit overwhelming because there are so many plants. I can identify most of them by their foliage, but there are some mystery varieties. I need to find places for them soon, because the vegetables are very ready to get outside!


Check out the crop growing on our entertainment center!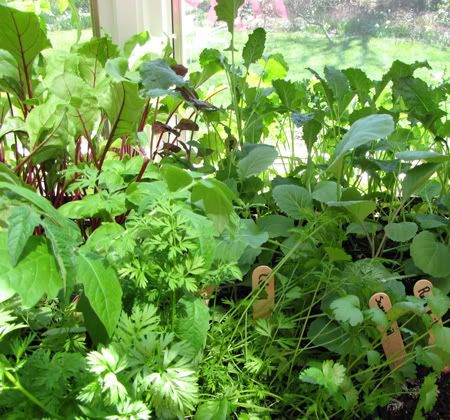 I finally hung my YCMT quilt-along project. What a difference it makes in that room!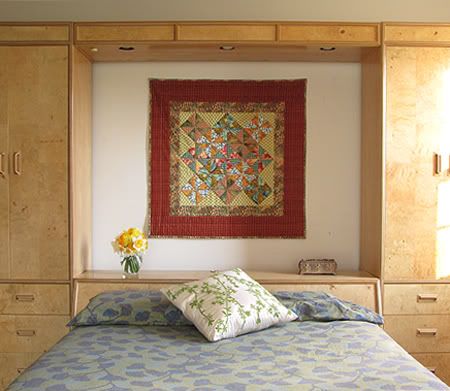 Aside from gardening and life-maintenance stuff, I probably won't be doing much in the way of domestic nest-building for a while. I'm working with a fabulous collaborator on some very exciting projects, and am so inspired! I'm definitely in heavy duty eBook creation mode. Stay tuned for details and sneak peeks!!!