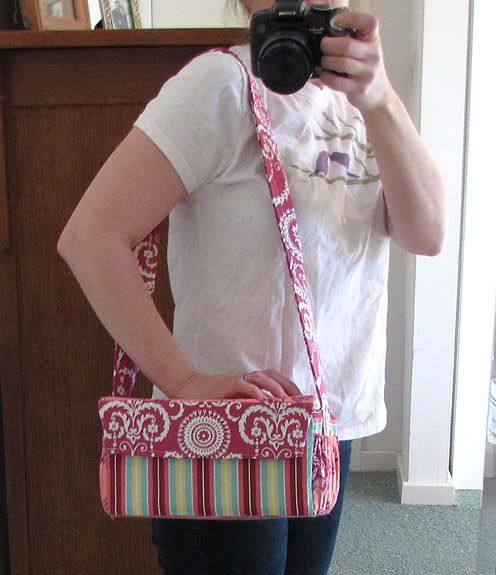 I needed a camera bag...something very sturdy, functional, and above all CUTE! Necessity is the mother of invention, and after lots of prototypes I now have 1) a camera bag that I really love and 2) a new eBook!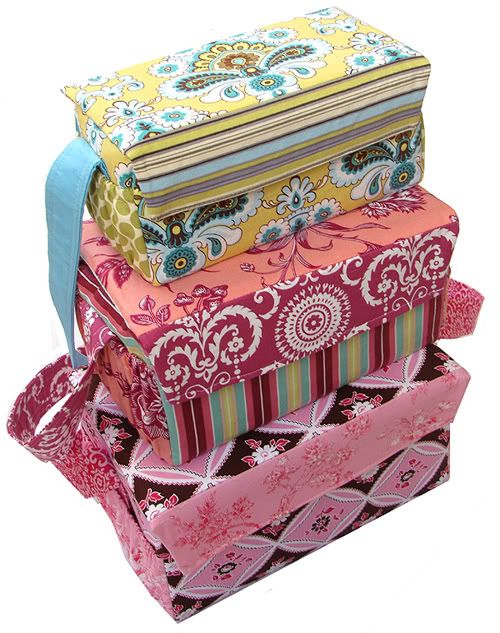 Case Study: Boxy Bags
contains patterns and instructions to make durable, yet chic bags in 3 sizes: for small (9"l x 4½"w x 4½" h), medium (10"l x 5½"w x 5½" h), and large (11"l x 6½"w x 6½" h) bags.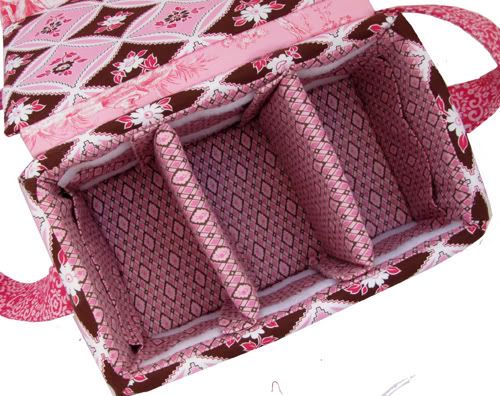 There are options for pockets and dividers, so you can customize your bag to your exact needs. The large size bag (shown above in a mix of gorgeous
Sis Boom Fabrics
) would be great for the big SLR cameras and all their associated gear and lenses. The inner core is made from thick foam and fleece, which is perfect for cushioning and protecting sensitive equipment.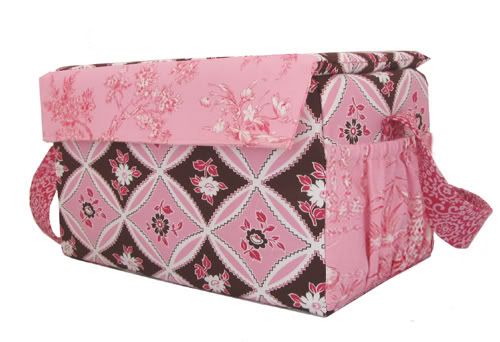 I can also see this size as making a great diaper bag. The rigid sides/dividers would keep bottles upright and diapers nicely organized.

I've found the size medium to be the perfect size for my camera, which is a Canon PowerShot. It snuggles right in, and there is room on the other side of the divider for my charger, cords, etc. For the medium sized bag pictured above, I combined less than a fat quarter's worth of hard to find
Flea Market Fancy
fabric with some linen remnants. I added a sweet
colorwork embroidery design
by Kimberbell Kids. My neighbor loved it, so I gave it to her (I already had MY camera bag at that point).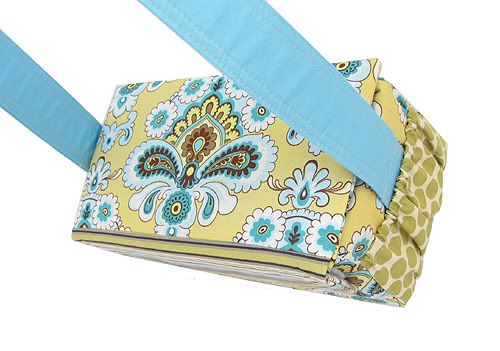 The small bag is great for point and shoot cameras and little game systems. I used a mix of
Amy Butler
prints from my stash for this one - so sweet and springy!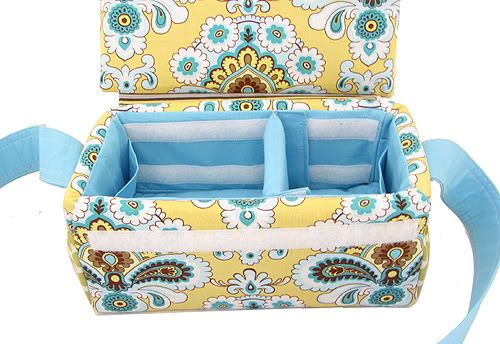 The
testers
made some absolutely awesome bags using this pattern. They are using them to tote things like camcorders, cameras, sewing supplies, game systems, and even a poodle! You can check out their "product in action" pics over at
YouCanMakeThis.com
.